Posted by AMA NHHA on May 26th 2022
This weekend holds Round#5 of the AMA National Hare and Hound Series in Ridgecrest, California.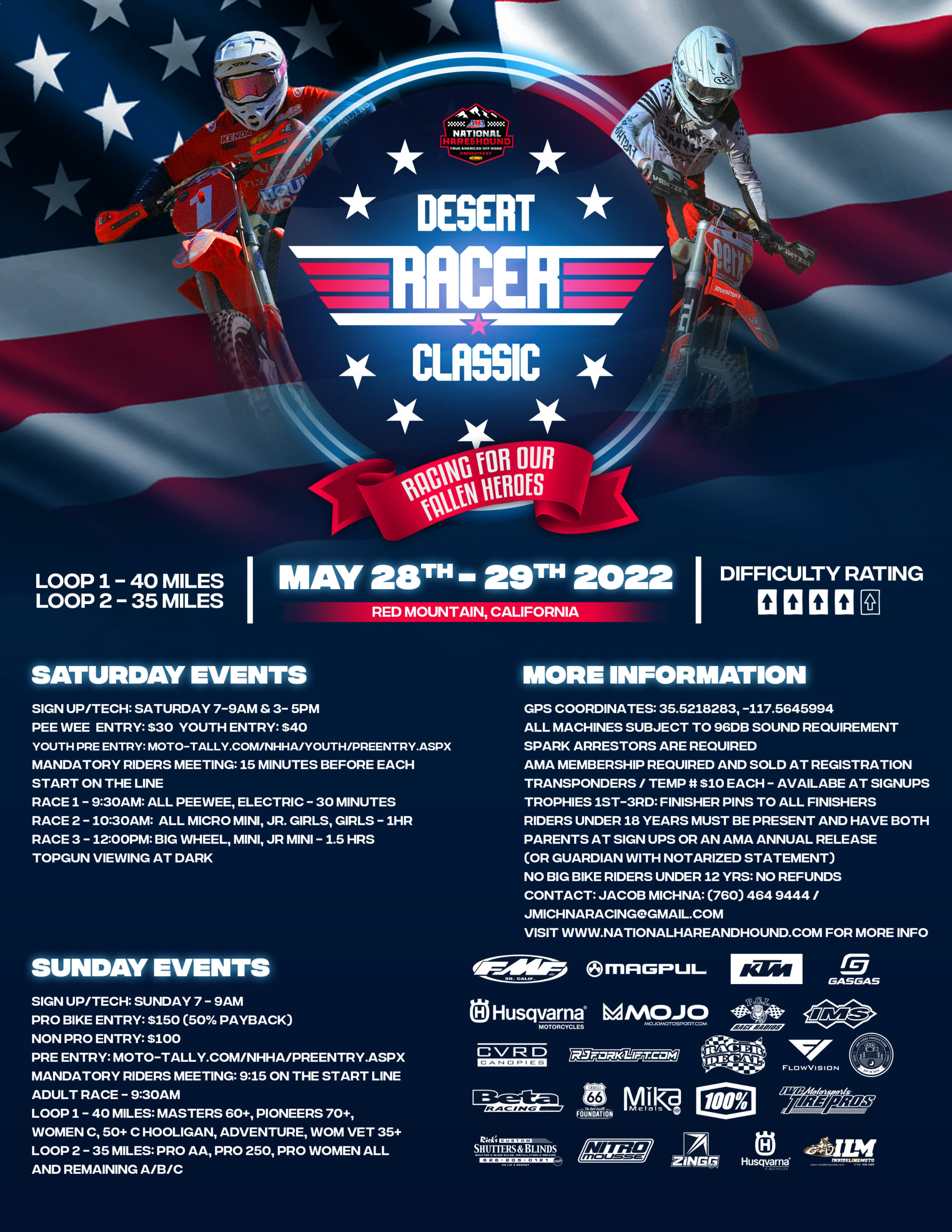 GENERAL INFO
When is it? May 28th & 29th 2022
Are ATV's Included this round? No.
Entry Fees
ALL RACERS RECEIVE A SPECIAL TRIBUTE BIB WITH ENTRY
Main Event

Pro $150 (50% Payback)
Non-Pro $100

Youth Event

Pee Wee- $30
All Other Youth- $40
What's it going to cost me to show up and race?
There are no camping, gate or membership fees necessary to race with us. Each Club charges their own entry fee, and below you can find the fees for this event.
Other Fees
All racers must have a Moto-Tally Transponder – $10 (required and must be place under helmet visor, existing Moto Tally strip is okay to use if in good condition). Moto-Tally transponders typically last for multiple years if maintained properly, and are compatible with any series that also uses Moto-Tally scoring.
There are NO Membership fees / NO camping fees / NO gate fees
If you do not have a National number ON your bike, you must purchase a temporary number, available at Registration for $10 and good for one event only.
Anything special I need to bring for this race?
Your motorcycle registration, and spark arrestors are required.
Camping is encouraged, as the nearest hotels are roughly 30-mins away.
Cash or Check, credit card if service permits
The "NHHA"
Years hosting National Hare & Hound events: 2
The National Hare and Hound Association has partnered with AMA clubs for over the last decade! This year, we're hosting round 5 of the series, for a series-only points paying event.
If you have questions about the NHHA, please contact: c[email protected]
Co-Sanctioned Organization: None
The Terrain
Racers of the Desert Racer Classic can expect to cross vast open valleys, dry lake beds, technical trails, rocky obstacles and fun flowing sand washes. The region does not typically seemoisture leading up to the event, and riders can expect dust if there is no rain fall.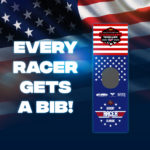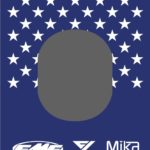 Terrain In The Area
The Spangler Hills Off-Highway Vehicle Area (OHV) offers over 57,000 acres of open public land where you can ride anywhere your skill and machine will take you.
Off-Highway Vehicle Recreation Opportunities: The Spangler OHV Area provides a wide variety of riding opportunities including cross country play, trail riding, advanced technical routes, 4-wheel drive trails, and Enduro, Technique Trials, European Scramble and Hare Hound competitive events. The area provides an uncrowded riding opportunity in the Western Mojave Desert three hours north of Los Angeles.